OUR 2020 SEASON UPDATES WITH REGARD TO CORONAVIRUS (COVID-19)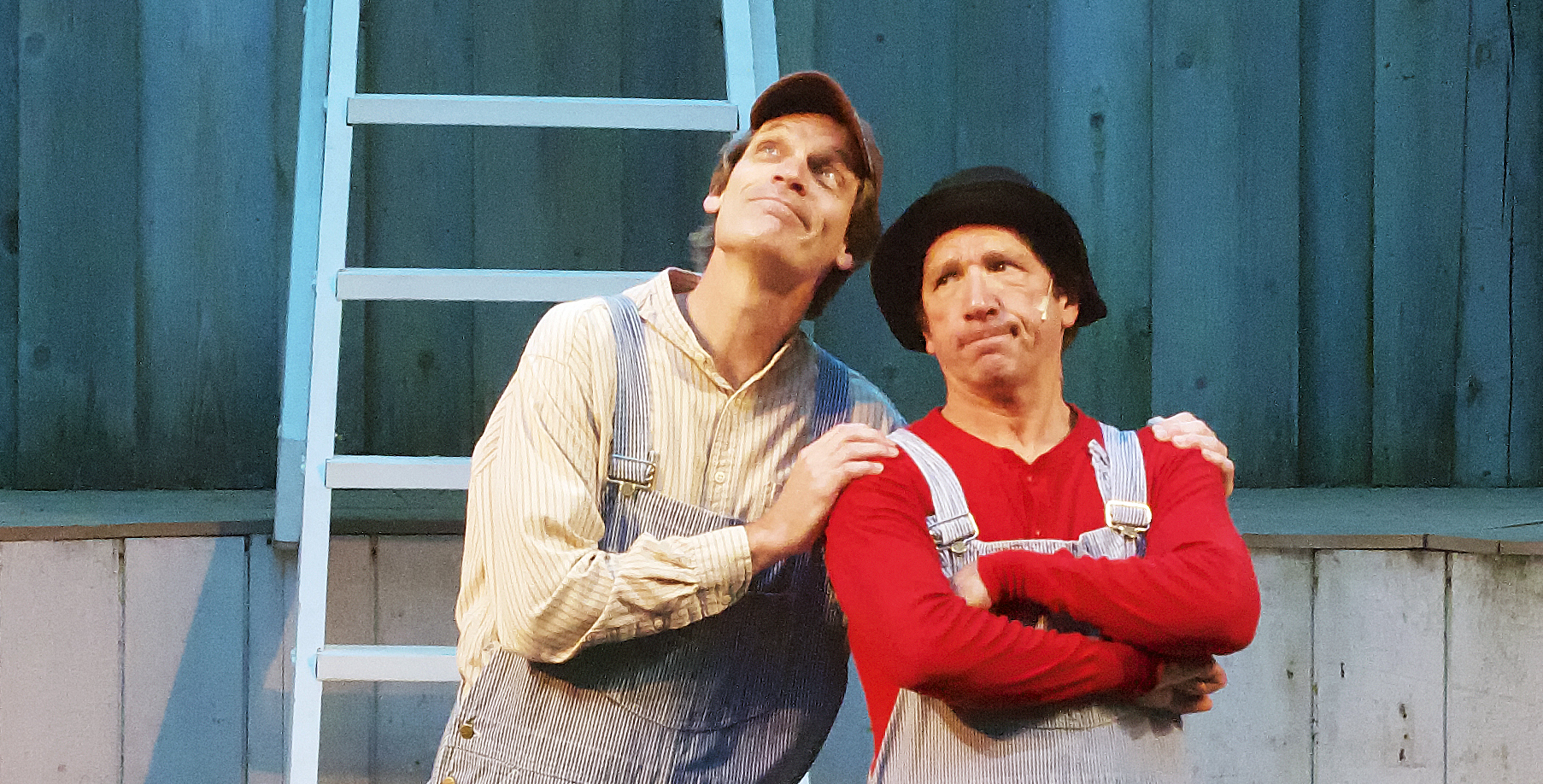 Update April 8, 2020 at 1:30pm
Dear Northern Sky Fans,
In light of ongoing developments with the coronavirus, we will need to cancel our outdoor park season for 2020 and delay the opening of our indoor season until national and state guidelines give us the all clear for social gathering. We have been wrestling with this decision for the past month, creating numerous what-if scenarios in the hopes of being able to present both in the park and at the Gould, as originally planned. This ambitious plan had us doing a series of rolling openings of the nine shows we intended to present over the course of the summer and fall. It also required essentially two separate companies to make both venues operational concurrently. This meant that we'd need a certain amount of lead-time to get everything prepared for the park before shifting our focus to the Gould. We have lost a bunch of that lead time already, and with the unknown date of when we can all safely gather again, it has become impossible to plan on bringing over sixty people to the county from all over the country to take on the task of getting both venues up and running. In addition, we have over 270 volunteers that we count on to make our patrons experience be the best it can be. And, because the park venue is outdoors, it requires a much larger employee and volunteer staff than the Gould to ensure that everything runs smoothly.
Focusing on the Gould now will at least give us a chance of making something happen when we can safely convene. If that date falls during the summer, we'll get Dad's Season Tickets up as quickly as we can. This show, which premiered to our fall audience in 2019, was slated to be in the lineup at the Gould from June to Labor Day. The set is still on the stage, the costumes are still on the racks, and the stage management books are still on the stands, ready for that show to spring back to life. That is truly one of the wonderful things about having our own indoor theater. We can make something happen relatively quickly. We'd then start rehearsals on Naked Radio to get it open on the heels of Dad's closing and then fold in And If Elected. Still plenty of engaging, joyful theater to attend.
Normally at this time of year, in addition to doing loads of prep work, we'd be getting things ready for Raise the Curtain. Although it won't be possible to hold that event in-person on Memorial Day weekend, we are celebrating in a newly inventive way. Find out more about our virtual event Raise the Curtain – Wherever You Are on May 23rd. We're still planning on getting a digital version of SkyWords, our spring newsletter, out with further updates and teasers about things we're planning going forward. Already we know that Love Stings, which would have been our park world premiere, will be in the line-up for a future production. We also had the collaboration started with local schools to generate writing about nature and conservation—all material that will be used for SkyWriting! There is already enough material in hand to fashion a wonderful theater piece for a future season. We are contemplating ways to augment that work and generate content remotely. The ongoing generation of new work will continue, you can be sure.
We can't wait to see you all again. That's the bottom line for us. Northern Sky is bolstered by your spirit, your loyalty, and your belief in what we do in creating original stories, always with you in mind. We will continue our Northern Sky at Home series online. We will keep figuring out how to make things work under this new set of rules until we're able to have a gloriously fun, joyful reunion with all of you. We will most definitely be in touch in the meantime.
Be safe. We love you.
Jeff Herbst, Artistic Director
Dave Maier, Managing Director
See Also: Press Release – Northern Sky Theater Announces Cancellation of 2020 Outdoor Season & Delay of 2020 Indoor Season
---
For Current Ticket Holders of Affected Shows:
We know this is a stressful time, and we are incredibly grateful for your support and patronage.
Because our outdoor summer season has been cancelled, as well as some of our summer indoor performances, you have several options regarding your purchased tickets:
Donating your tickets: Donating the value of your tickets will help support Northern Sky's ongoing mission during these challenging times. Until we can be together again in person we'll continue working behind the scenes to bring you joy from our homes to yours. Your support means so much to us and your donation will be recognized in our playbill. You will receive an acknowledgement letter for your tax-deductible donation.
Exchanging your tickets: You can exchange your tickets for a complimentary ticket equal to the value of your tickets which can be applied to any show in the future. There is no expiration date. We would even upgrade your summer outdoor season ticket to a show during our indoor season just as soon as we are up and running.
Refund for the value of your tickets: If you are unable to return for a future show, we will provide you with a refund for the tickets to the affected performance within 30 days of your refund request.
Please let us know which option you prefer, and we'll take care of it right away. As we are currently working from our homes, email is the most efficient way to communicate at this time.
Thanks again – we certainly hope to see you soon, enjoying one of our original musicals!
Please take care, stay safe, and follow our "Northern Sky at Home" series on Facebook (also being emailed regularly).
Christine Salmon, CTA
Box Office Manager
If you have further questions, please contact Christine by email at boxoffice@northernskytheater.com.
---
AFFECTED PERFORMANCES
Summer Outdoor at the Park:
2020 OUTDOOR CANCELED due to the coronavirus
Love Stings – CANCELED as of April 8, 2020
Fishing for the Moon – CANCELED as of April 8, 2020
Belgians In Heaven – CANCELED as of April 8, 2020
Summer Indoor in the Gould:
Indoor 2020 Season Changed due to coronavirus
Start Date TBD – September 5, 2020
Location: 9058 County Rd A, Fish Creek
Dad's Season Tickets
Showing mid-Summer – September 5, 2020
Song of the Island Seas – CANCELED as of April 8, 2020
The Mountains Call My Name – CANCELED as of April 8, 2020
SkyWriting! – CANCELED as of April 8, 2020