OUR 2020 SEASON UPDATES WITH REGARD TO CORONAVIRUS (COVID-19)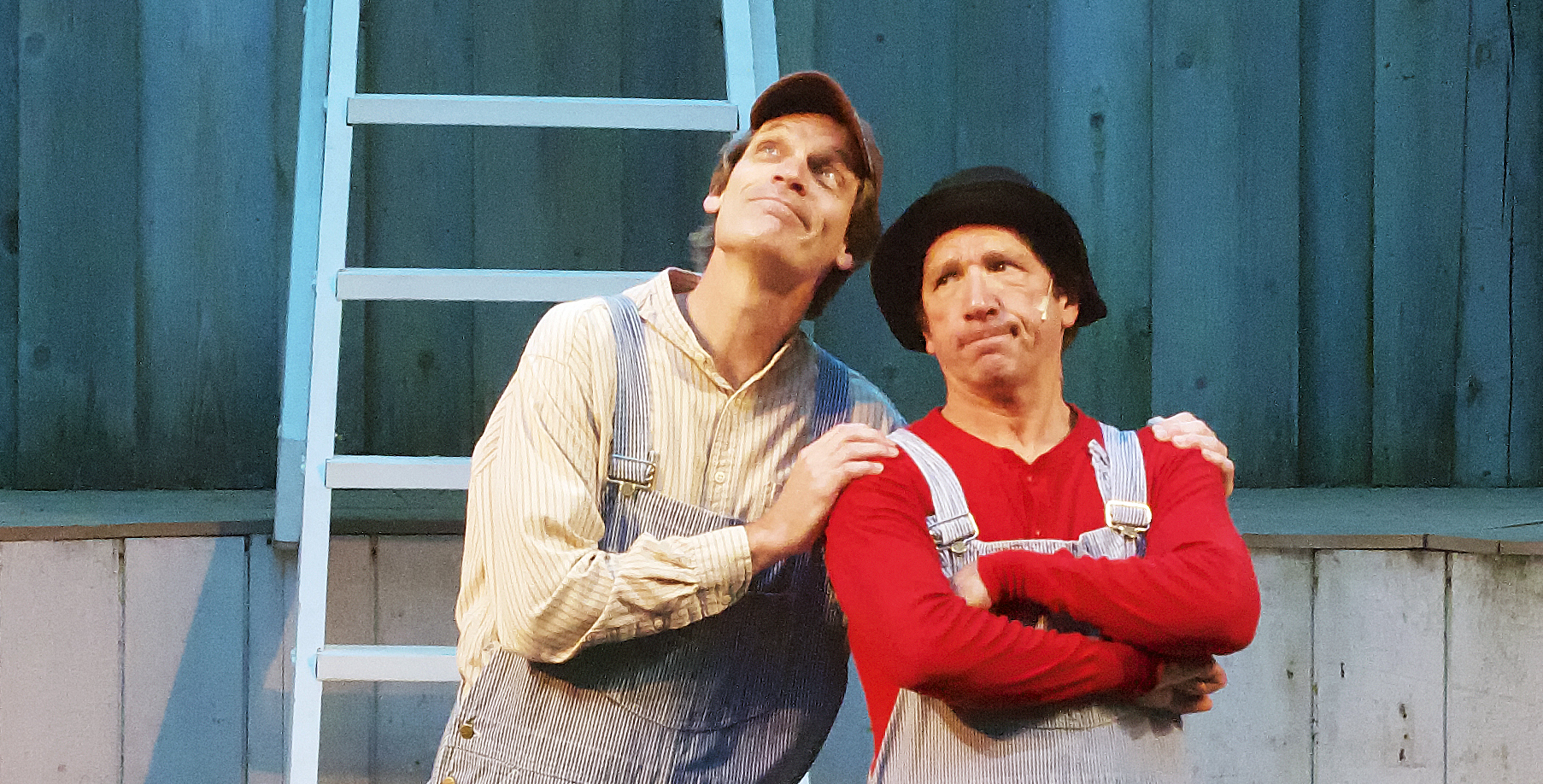 Update July 9, 2020 at 1:15pm
Dear Northern Sky Fans,
We recently sent out a press release announcing yet another cancellation, this time of our fall season. However, as always, we wanted to write to you personally, our patrons, volunteers and supporters, to be sure you heard the news directly from us.
These decisions aren't getting any easier as this pandemic drags on and we share your disappointment and fears. There is nothing we want more than to be bringing you joy and laughter, live and in-person.
We had hoped to present Naked Radio in September and October as well as And If Elected in October. However, ongoing concerns regarding the pandemic, limits on gatherings, union restrictions for our professional company of actors, as well as the welfare of our large volunteer base of support have caused us to arrive at this conclusion. The decision to cancel comes after our board and staff analyzed numerous scenarios, including the financial ramifications of socially-distanced seating, which would limit attendance to just 25% of Gould Theater's 250-seat house.
We attempted to hold off as long as possible in making this difficult decision to allow time to gather more information and to give the performing arts industry a chance to work through some of the parameters that would allow for a safe and enjoyable experience for both our company members and our audience. It now has become clear that, just as for most public gathering venues, this guidance and go-ahead will not be available until after we would have scheduled the start of rehearsals.
Although this decision weighs heavily on our staff and board, we have been buoyed by the support we've seen from YOU through our virtual series. And we'll need that support going forward more than ever, as will our cast and crew. Maintaining financial support from our patrons will not only ensure we can keep the new works coming but will also help us support the livelihood of our artists.
We hope you'll keep tuning in with us weekly for The Jeff and Katie Show Live on Facebook and Instagram, enjoy our Northern Sky at Home Series delivered directly to your inbox and on social media, and consider making a $50 donation to join us virtually for Mary's Playlist Concert on July 17 or join us for FREE for The Healing Session on July 26 hosted by Lachrisa Grandberry. We're working hard to ensure that there are still plenty of ways to engage with us even though we can't be together. Also behind the scenes, the ongoing creation of new work will continue, you can be sure.
We said it back in spring, but it bears repeating: We can't wait to see you all again. That's the bottom line for us. Northern Sky is bolstered by your spirit, your loyalty, and your belief in what we do in creating original stories, always with you in mind. We will keep figuring out how to make things work under this new set of rules until we're able to have a gloriously fun, joyful reunion with all of you. We will most definitely be in touch in the meantime.
Be safe.
Jeff Herbst, Artistic Director
Dave Maier, Managing Director
See Also: Press Releases
Cancellation of 2020 Outdoor Season & Delay of 2020 Indoor Season
Virtual Season & Adjusting the Recent Schedule
Cancellation of 2020 Indoor Fall Season
---
For Current Ticket Holders of Affected Shows:
We know this is a stressful time, and we are incredibly grateful for your support and patronage.
Because our outdoor summer season has been cancelled, as well as some of our summer indoor performances, you have several options regarding your purchased tickets:
Donating your tickets: Donating the value of your tickets will help support Northern Sky's ongoing mission during these challenging times. Until we can be together again in person we'll continue working behind the scenes to bring you joy from our homes to yours. Your support means so much to us and your donation will be recognized in our playbill. You will receive an acknowledgement letter for your tax-deductible donation.
Exchanging your tickets: You can exchange your tickets for a complimentary ticket equal to the value of your tickets which can be applied to any show in the future. There is no expiration date. We would even upgrade your summer outdoor season ticket to a show during our indoor season just as soon as we are up and running.
Refund for the value of your tickets: If you are unable to return for a future show, we will provide you with a refund for the tickets to the affected performance within 30 days of your refund request.
Please let us know which option you prefer, and we'll take care of it right away. As we are currently working from our homes, email is the most efficient way to communicate at this time.
Thanks again – we certainly hope to see you soon, enjoying one of our original musicals!
Please take care, stay safe, and follow our "Northern Sky at Home" series on Facebook (also being emailed regularly).
Christine Salmon, CTA
Box Office Manager
If you have further questions, please contact Christine by email at boxoffice@northernskytheater.com.
---
AFFECTED PERFORMANCES
Summer Outdoor at the Park:
2020 OUTDOOR CANCELED due to the Coronavirus
Love Stings – CANCELED as of April 8, 2020
Fishing for the Moon – CANCELED as of April 8, 2020
Belgians In Heaven – CANCELED as of April 8, 2020
Summer Indoor in the Gould:
2020 SUMMER INDOOR CANCELED due to the Coronavirus
Location: 9058 County Rd A, Fish Creek
Dad's Season Tickets – CANCELED as of June 18, 2020
Song of the Island Seas – CANCELED as of April 8, 2020
The Mountains Call My Name – CANCELED as of April 8, 2020
SkyWriting! – CANCELED as of April 8, 2020
Fall Indoor in the Gould:
2020 FALL INDOOR CANCELED due to the Coronavirus
Location: 9058 County Rd A, Fish Creek
Naked Radio – CANCELED as of July 9, 2020
And If Elected – CANCELED as of July 9, 2020