There are new messages every day so refresh your browser often. Look for this icon to refresh.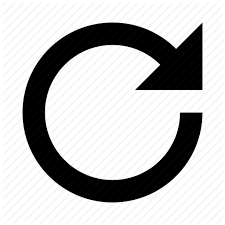 If you watched The Jeff & Katie Show last week or read the letter we sent you in the mail, you may already know the big news: we are ready to announce what shows we'll be doing in 2022! We are so excited for this robust season of shows in both Peninsula State Park and the Gould Theater!

::: IN THE PARK :::

🐝 LOVE STINGS: A world premiere musical by Richard Castle and Matthew Levine: a romantic comedy set on a Door County bee farm. Originally slated to premiere in 2020 and now finally making its debut!

🎣 FISHING FOR THE MOON: The first collaboration between Fred Alley and James Kaplan, a madcap comedy of mistaken identity that takes place just after the Civil War.

::: IN THE GOULD :::

🏈 DAD'S SEASON TICKETS (during the summer): Our 2019 smash hit by Matt Zembrowski, all about a dad, his three daughters, and his season tickets to the Packers games.

🌻 SUNFLOWERED (during the fall): A world premiere musical by Lachrisa Grandberry, Aidaa Peerzada, and Alissa Rhode: a story of chosen family, a young woman facing a life-changing decision, and a Door County camping trip.

::: THIS WINTER :::

❄️ HOME FOR THE HOLIDAYS: In person in the Gould! A celebration of the season with humor and song featuring Doc Heide, Karen Mal, and Matt Zembrowski.

***

Tickets won't go on sale for a while yet for next summer's shows (but are already on sale for "Home for the Holidays"!). But you can start getting excited--we sure are! ... See MoreSee Less

Relax indoors at the intimate Gould Theater, located a few minutes from the park. Set on 40 wooded acres, it's modern, yet blends with Door County's natural elements. Towering windows in the theat...
Fishing for the Moon. My heart!!!!!!!!!!!!!!!!!!!!!!
Loved seeing Dads Season Tickets in 2019!
My heart is so full seeing Fishing for the Moon 💖
Shannon Emery Fishing for the Moon!!!!