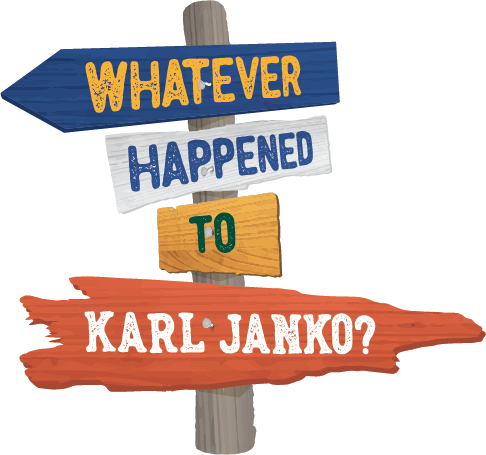 Book, Music & Lyrics by Matt Zembrowski
World Premiere
Everyone knows something, but no one knows much.
Long ago, Karl Janko—last seen in his metallic green Cutlass Supreme—disappeared from his tiny Wisconsin hometown without a trace. Thirty years later, everyone in town thinks they know what happened to him. They're all wrong. Actors play multiple roles in this hilarious musical mystery extravaganza.
Showing: August 9 – September 18, 2021
Monday – Saturday at 7:30 PM
At the Peninsula State Park Amphitheater
Sponsored by: Door County Medical Center and Parkwood Lodge
Video
About the Writer
Cast of Characters
About the Writer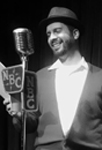 MATT ZEMBROWSKI (Composer-Playwright–Lyricist)
Matt is thrilled to be back in Peninsula State Park! Previously, Matt supplied the book, lyrics and music for DOCTOR! DOCTOR! (premiered 2016) and DAD'S SEASON TICKETS (premiered 2019) for Northern Sky. He also wrote music for and performed in SUNSETS AND S'MORES in 2009. Matt spent the last year recording several "At Home" videos for Northern Sky, and co-headlined NERD NIGHT with the inestimable Katie Dahl in October. He is grateful beyond words for all those who have helped bring KARL JANKO to life, especially Molly Rhode, and the fabulous artists on stage tonight. Matt is a lifelong Wisconsin resident, and currently resides in West Allis with his wife Lori, his daughter Kathryn, and their cat Tom Tom.
Cast of Characters
CAST OF CHARACTERS 2021
Host: Jeff Herbst*

Maggie Sternberger, Gertie Gurkin: Karen Mal

Brenda Willems, Irma Herman: Lachrisa Grandberry*

Lenny Chesniak, Norm Lugee: Doc Heide
Sam Kalkoff, Rick Zepnick: Doug Mancheski*
*Member of Actors' Equity Association, the union of Professional Actors and Stage Managers in the United States.