UPDATES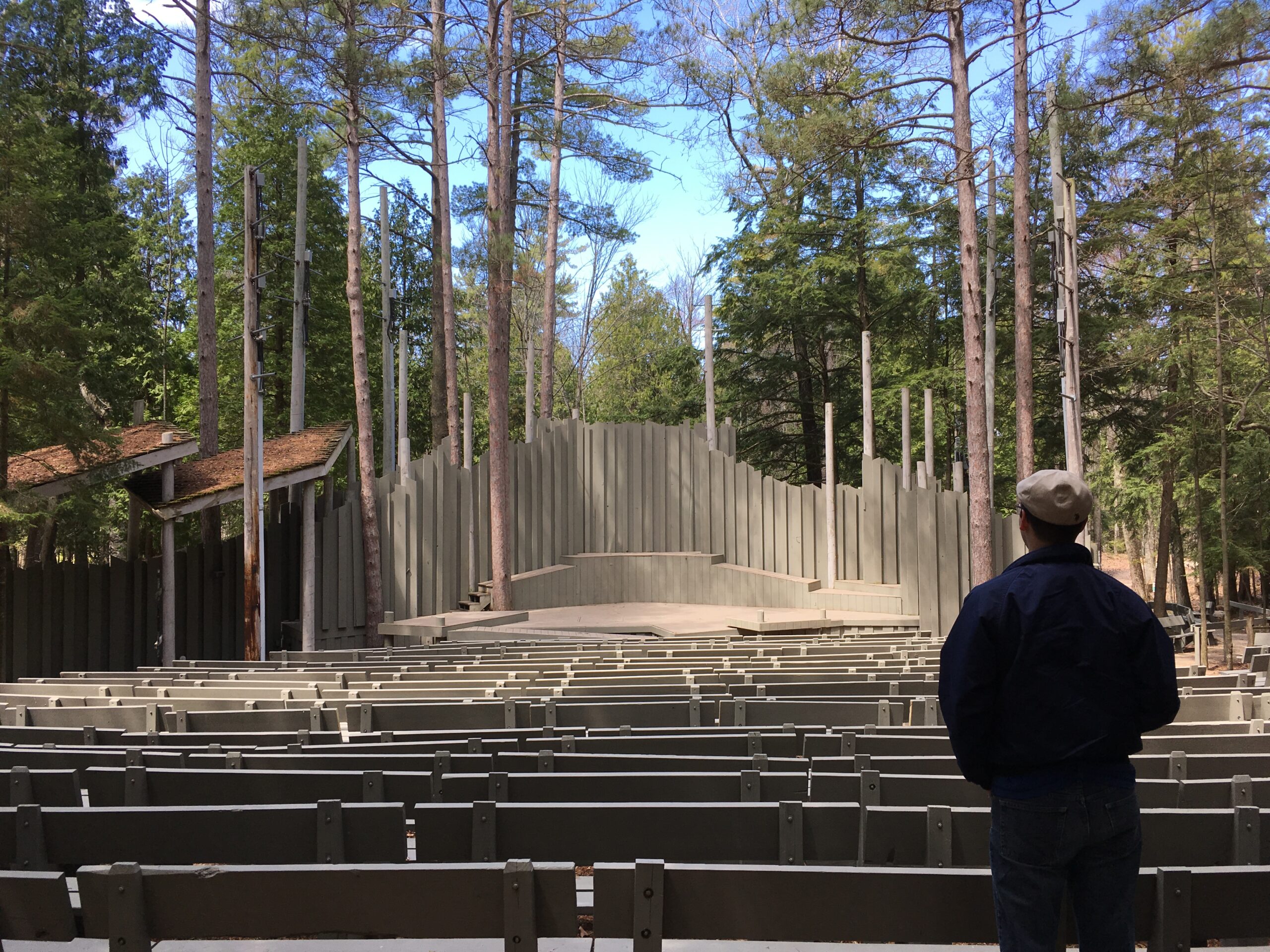 We are THRILLED to announce the shows for Northern Sky's 2021 season. We are presenting five shows (5!): three brand-new pieces (3!) and two classic hits (2!), including one (1!) that is the first book musical Northern Sky ever produced.
Whether you come to Pen Park or the Gould (yes, we'll have shows at both locations), things will look a little different than usual. We'll be operating at a reduced capacity and selling all tickets in advance (no ticket sales at the door). At the Park, shows will be staged simply, with minimal actor movement and without traditional scenery–that'll help us reduce onstage and backstage traffic. And although we'll still be performing Monday–Saturday, all shows will take place at 7:30 p.m.
But you know what will be the same? You'll be seeing real live Northern Sky shows.

OUTDOOR SEASON
The Fisherman's Daughters
A Preview Production
Music, Book & Lyrics by Katie Dahl
Peninsula State Park Amphitheater, June 14-July 10
A Door County story by Door County playwright Katie Dahl, "The Fisherman's Daughters" tells the story of two sisters in 1908 Fish Creek who must reckon with their differences when Wisconsin's governor decides to turn their homestead into part of Peninsula State Park. Pre-pandemic, we had planned to produce this show in 2021. This stripped-down production will be a preview of the full production we'll mount in the future.
Tongue 'n Cheek
Book & Lyrics by Fred Alley
Music by James Kaplan
Peninsula State Park Amphitheater, July 12-August 7
The first book musical Northern Sky ever produced! This timeless classic sounds like it comes straight out of a crackling front-porch farm radio. Long-suffering Naomi and her work-averse husband, George, quibble while Doc Johnson woos his skeptical neighbor Lorna. It's a tale of flipping pancakes, curing ailments, and waltzing till the last cow comes home.
Whatever Happened to Karl Janko?
World Premiere
Music, Book & Lyrics by Matt Zembrowski
Peninsula State Park Amphitheater, August 9-September 18
Long ago, Karl Janko—last seen in his metallic green Cutlass Supreme—disappeared from his tiny Wisconsin hometown without a trace. Thirty years later, everyone in town thinks they know what happened to him. They're all wrong. Actors play multiple roles in this hilarious musical mystery extravaganza, which Matt wrote (inspired by a true story!) specifically with Covid protocols in mind.

INDOOR SEASON
Not Even Remotely
World Premiere
Music, Book & Lyrics by Richard Carsey & Stephen Kovacs
Virtual Preview Performances, May 30 – June 3
Gould Theater, July 12 – August 7
Together, Chris and Alex have been planning a lavish musical version of Frankenstein. But when rehearsals are suddenly shut down, Chris and Alex are forced to perform a two-person, online version of the show instead. A madcap romp of a story about two actors whose visions of musical grandeur are hilariously thwarted by reality. This show was written to be performed either on Zoom or in person, so we're doing both! In fact, you can buy your ticket to the virtual opening now (part of our Raise the Curtain event)!
Naked Radio
Music by Paul Libman
Book & Lyrics by Dave Hudson
Gould Theater, August 23-November 6
When a small radio station gets swallowed up by a corporate parent, the local DJs are relegated to obscurity. But when a snowstorm knocks out the county and the station loses its tie to the pre-programmed feed, the guys have to punt, and a rejuvenated station brings back spontaneity and joy to the community it serves. This show was a hit in 2017, and we planned to remount it in 2020 before Covid scuttled our plans.
As you think ahead to your summer plans, here's what you should know about your visit to Northern Sky:
Tickets & Seating:
The biggest change is that we will sell all tickets in advance and only over the phone or online. We won't be selling walk-up tickets at the Northern Sky amphitheater or at Northern Sky's Gould Theater. We'll be operating at a reduced capacity, so make sure to get your tickets early! To ensure safe social distancing, we'll assign all outdoor bench seating. When you buy your outdoor amphitheater tickets, you'll get to choose between Premium and Standard price levels, and when you arrive at the theater, you'll know just where to go.
Safety Precautions:
Masks:
Outdoor Park Amphitheater:
Per the DNR's recent June 8th update, masking is now optional at the outdoor park amphitheater. However, patrons are encouraged to wear face coverings if not vaccinated.
Indoor Gould Theater:
Until further notice, all Northern Sky staff, volunteers, and patrons (with the exception of actors) will be required to wear masks indoors and while on Northern Sky grounds. Be sure to laugh extra loud so everyone can hear you through your mask!
Playbill:
Our 2021 playbill is virtual, just as it was in 2020. We'll email the playbill to you before the performance date, so you'll have extra time to read up in advance from the comfort of your own home (or tent!).
Those are just a few things that it might be helpful for you to be thinking about as we all await the season. We can't wait to get back to the joy of being together again in the park and at the Gould.
See you soon!
Jeff Herbst, Artistic Director
Dave Maier, Managing Director
Late April Update
Early April 2021 Update
March 2021 Update