Our Health & Safety Policies
Updated May 24, 2022
Northern Sky Theater's health and safety protocols are focused on providing a safe environment for our patrons, company members, staff and volunteers.  Our 2022 protocols are based on recommendations from the CDC County/Community COVID level reports and the Actors' Equity Association. They also take into account safety protocols put in place by other state and local theaters and businesses. Please note that our protocols may change throughout the season as pandemic conditions change.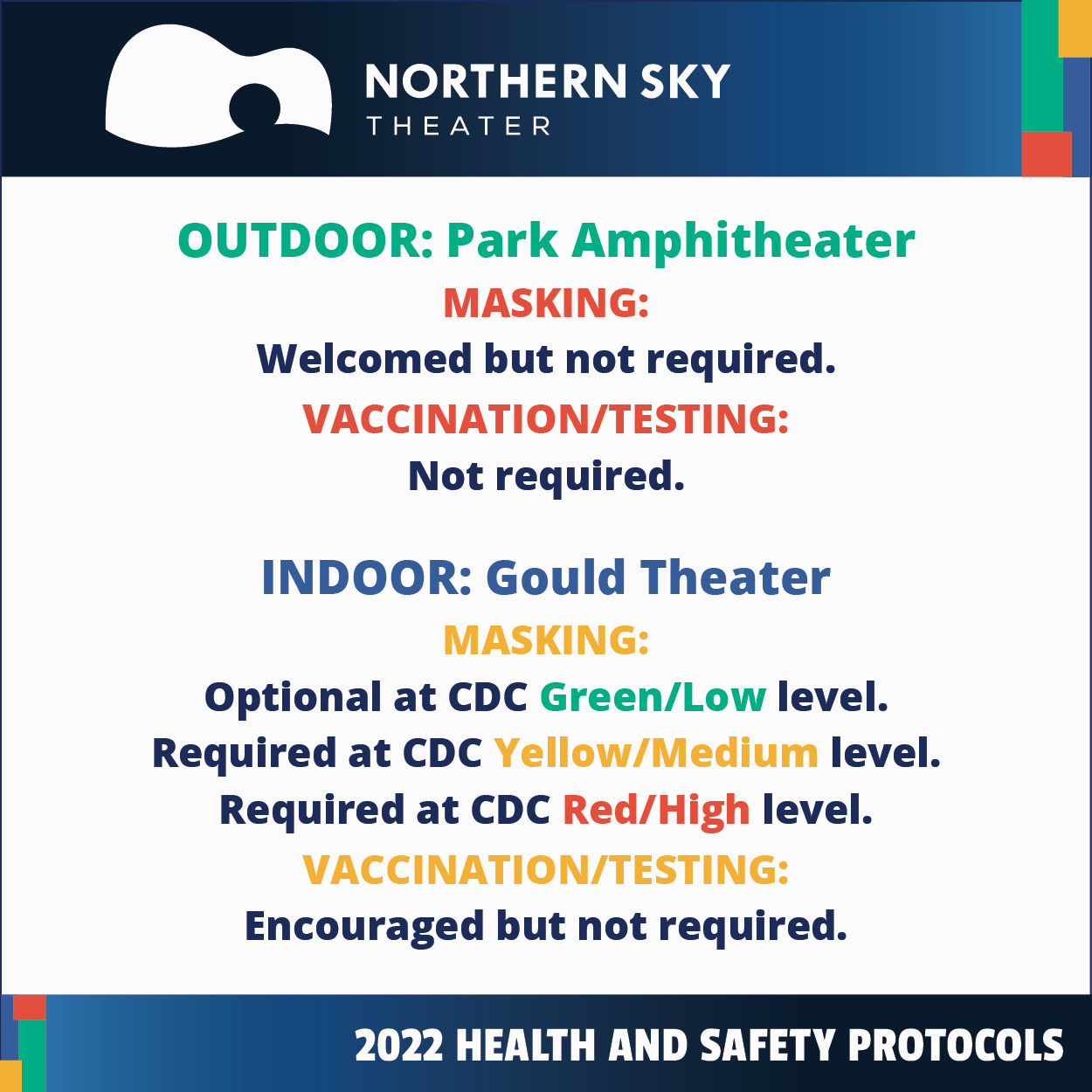 Outdoor Park Amphitheater
MASKING: Masking is welcomed, but not required.
VACCINATION: Proof of vaccination or negative COVID test is not required for entry.
Indoor Gould Theater
How the CDC County Report Status will affect Northern Sky's masking policy:
LOW: Masking is welcomed, but not required.
MEDIUM: Masking is required.
HIGH: Masking is required.
Northern Sky Theater recommends using an N95 or a KN95 mask that covers both your nose and mouth.
We will offer a voucher for a future performance if you or anyone in your party are feeling unwell due to COVID-19. Please contact our ticket office at 920-854-6117.
Northern Sky is an all-ages venue. We appreciate your cooperation in helping to keep all our guests safe and our doors open.
Find out more about our 2022 season productions.
See you soon!
Jeff Herbst, Artistic Director
Dave Maier, Managing Director
Holly Feldman, Associate Managing Director
Molly Rhode, Associate Artistic Director